One of the most common questions a legal professional has about legal animations is, "How much do they cost?"
In our eBook, A Pricing Guide for Legal Animations, we explain all of the factors that determine the price of a legal animation, including the approximate costs for a range of legal exhibits.
By downloading this free eBook, you will learn:
The 3 major contributing factors to the cost of an animation
The 7 most common types of legal animations, and the approximate costs of each
The different providers who can help you produce an animation, and the pros and cons of working with each
A guide to the bidding process & production schedule

– including 3 red flags to look out for when reviewing a proposal

How to avoid hidden change fees and get upfront pricing

...and more!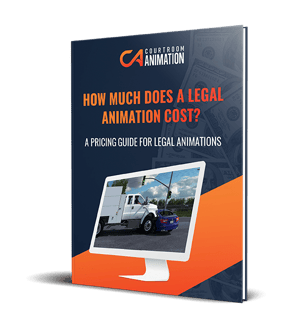 Complete this form to get your copy sent directly to your email: